Chroma Tools
Chroma Tools is a standalone software that points in real-time the moving objects of a video feed, with little to no interaction from an operator.
The tool provides either the final mixed video or the transparent graphics in a fill-key format that can be used in a broadcasting studio.

Feature highlights
Automated, real-time, AI-driven image recognition
Proprietary, software-based system that eliminates the need for expensive dedicated hardware
Reduces broadcaster's TCO
Fully customisable tracking labels which can include a wide array of information, telemetry data, and image files (such as logos, photos, etc)
Seamless integration with existing telemetry sources and current production pipelines
Adds new ad inventory for your sales team

We'll present a use case of deep learning for computer vision applied to live TV production of racing events. Currently, the system can identify, point, and label racers on motor sports footage in a fully autonomous way. Its first real-world application has been in live re-transmissions of Formula E events. We'll explain the challenges found and solved in the path from polishing a business idea to delivering a working product to the client, Formula E TV, in the first race of the season.


Interact with experts on the present and future of AI and deep learning, IoT, self-driving cars, and more. Choose from over 600 sessions and programs created to facilitate discussions, educate attendees, and forge relationships with technology leaders across a range of fields.
NAB Show, Where Content Comes to Live, is organized by the National Association of Broadcasters. It is the largest show for media, entertainment and technology, covering broadcast TV, radio, production, post production, streaming, data management, CGI, cybersecurity and much more.
Broadcaster Tools for Motorsports
Background
In a typical scenario, TV producers would overlay visuals to provide context on the race footage showing on screen, like names, position and photo portraits.
This is normally done by a human producer who would be manually identifying the racers appearing on screen, toggling on-off the contextual details and coordinating with the cameramen and other TV producers to keep the information and racer on the shot for a while.
This labour-intensive process results in static overlays and makes it difficult to add contextual information about multiple racers at the same time.
Chroma Tools largely automates these tasks and enables dynamic overlays that automatically track the racers as they move on the screen.
ABB Formula E Championship
Formula E
Formula E has already deployed into their live production a Chroma Tools system, which has been operational since the beginning of Season 5.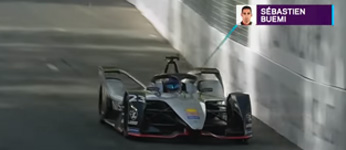 The System
Chroma Tools software is customised for each sport, its hardware is compatible with the most frequent video cards in the industry and the computational power can be adjusted from a small NVIDIA® Jetson Nano™ to a powerful server with several NVIDIA® Tesla® V100 working in parallel.
The typical configuration fits in one single ATX-sized machine, able to run both the detection software and the Chroma Tools interface that the operator can use to set up the desired output graphics.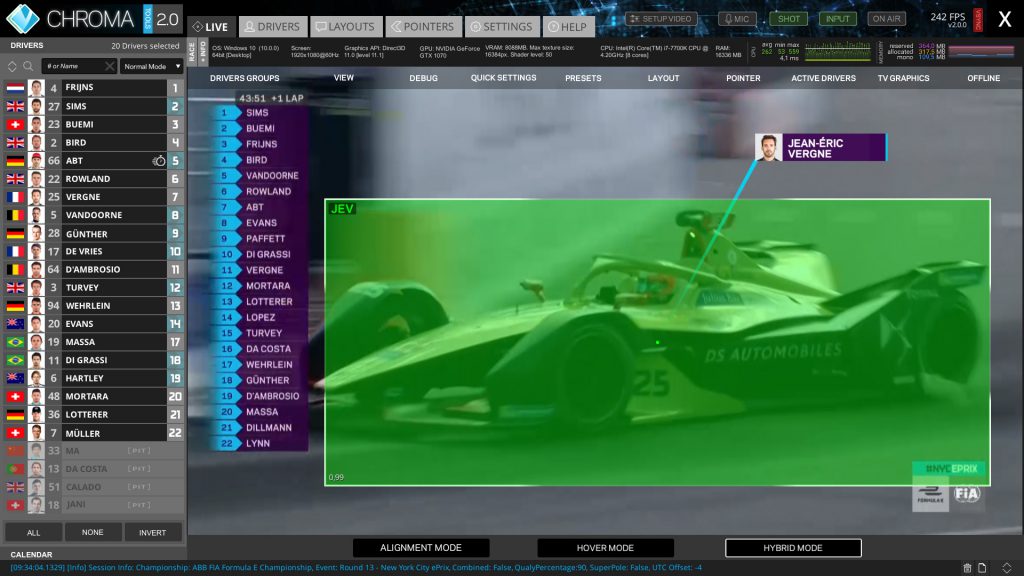 Contact Us
Location
C/ Pepita Barrientos 7. #14
29004 Málaga, Spain
Telephone
(+34) 851 00 03 88